How do I... - Thursday 02 November 2017
Finding market and brand shares with MarketLine
Finding market and brand shares in a given country or region is essential when you're working on a sector.
Marketline Advantage provides a quick and easy access to that kind of data in its Market Data Analytics database.
Here's how you can find shares:
On MarketLine's homepage, click on "Databases" then "Market Data Analytics":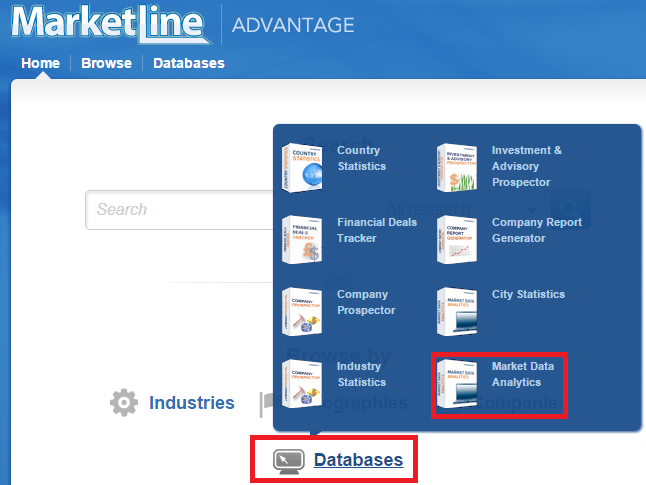 Both vertical and horizontal menus list the same informations where you can find volume and value data by country or category. MDA estimates value and volume growth data until 2020.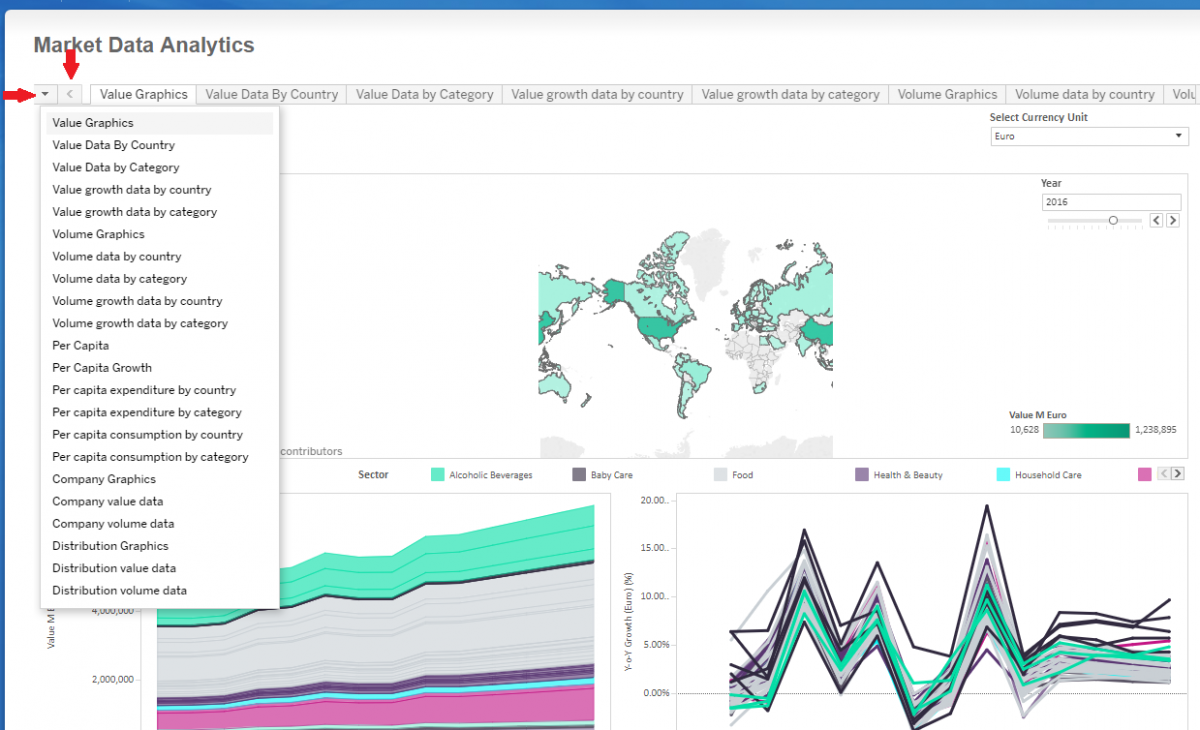 Let see a concrete example with prepared meals market in France.
Click on Value Data by Category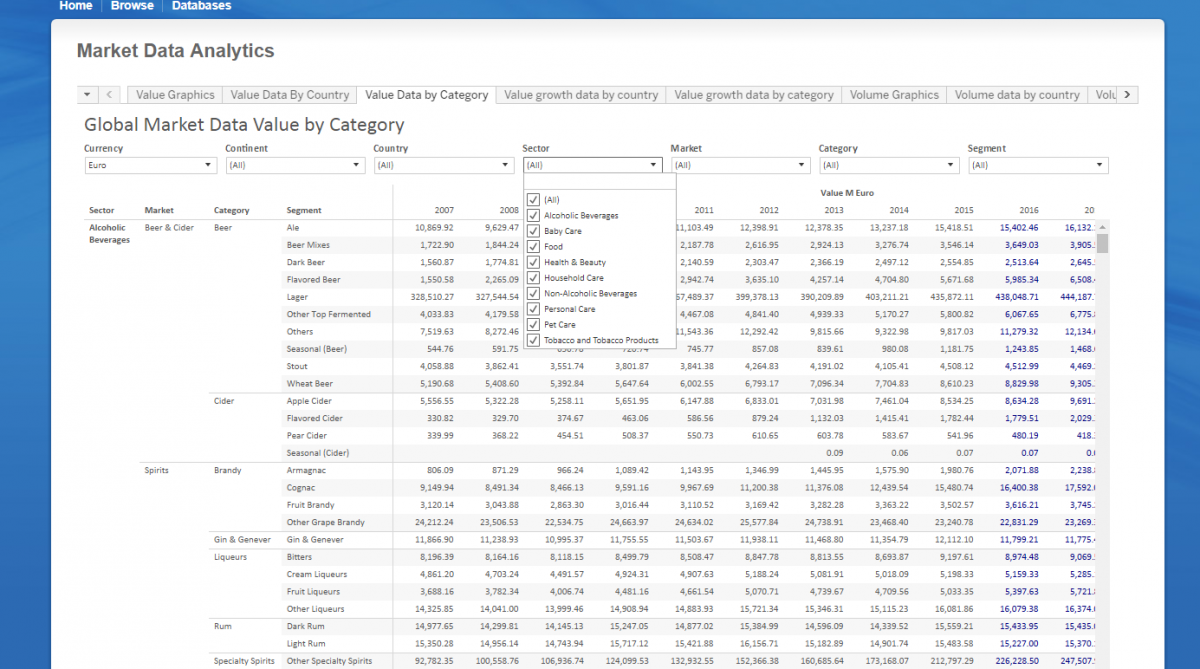 Your results are displayed in a spreadsheet, showing market value for the chosen location with a history of several years. You can precise your research by segment and category

​
All data can be downloaded to Excel and pdf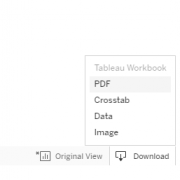 Standard MarketLine reports do NOT include this data: this is why Market Data Analytics is an essentiel resource!
You have at you disposal a tutorial video about access to market reports, in the Learning Center's databases, on Moodle platform: