Purchasing proposals
Books and journal subscriptions
Book purchasing proposals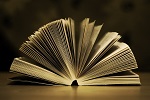 The Learning Center provides its users with:
recommended books for course lectures,
books that are suggested by the ESSEC Faculty, staff or students,
books that are bought in order to update the Learning Center catalogue according to ESSEC research and teaching fields,
For any purchasing proposal, you can contact Catherine Jest at   (3128).
Subscription proposals
The Periodicals Committee, which includes staff from the Library, the Dean of Faculty's Office, the Director of Research and Faculty representatives, is responsible for selecting new subscriptions to journals.
Feel free to contact Alain Fossier at fossier@essec.edu for any suggestions.