Nouvelle interface Delphes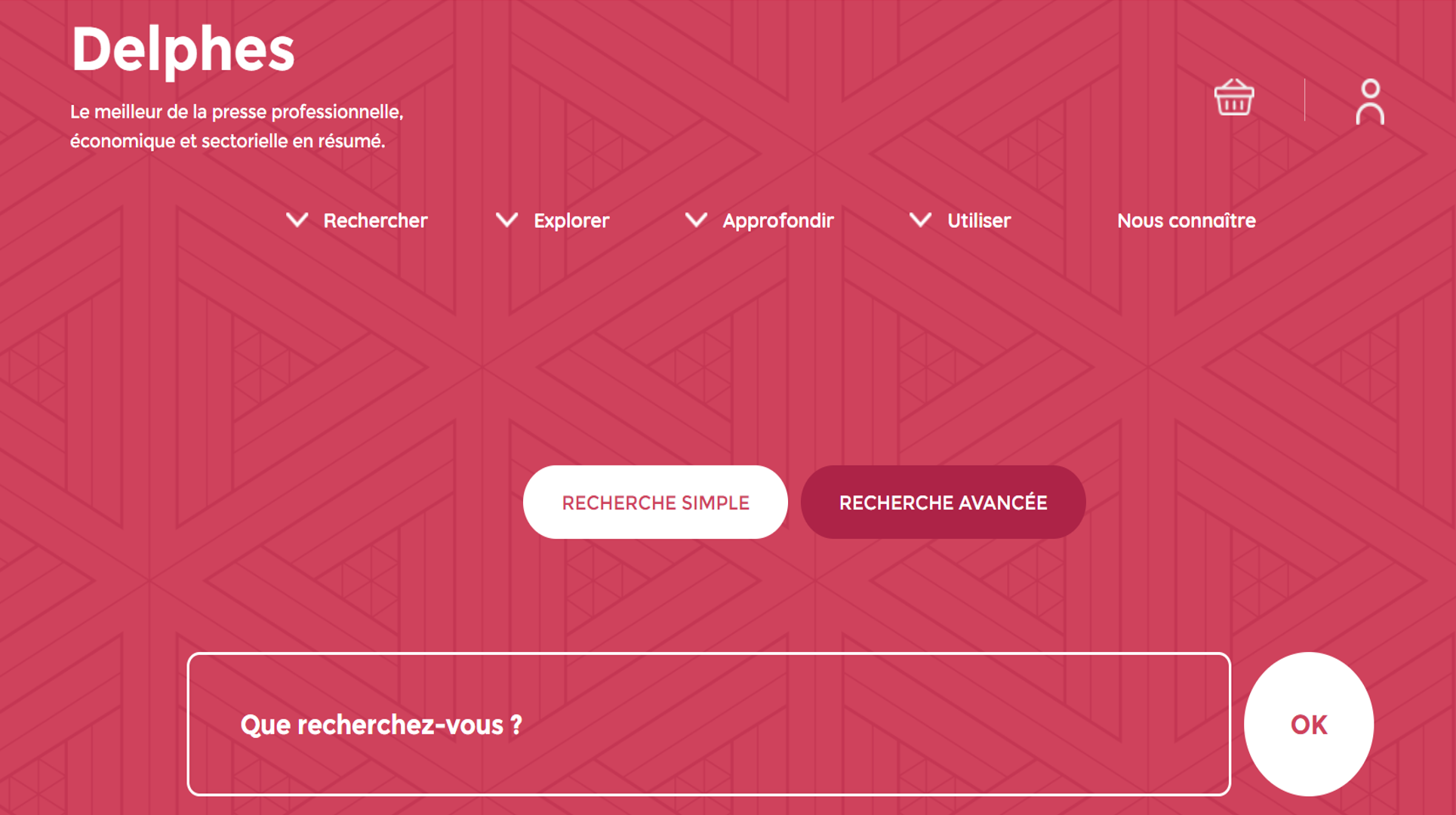 The Delphes interface has been updated to improve its ergonomics and make it easier to use. Delphes is a resource gathering references of articles from the French sectoral, economic and business press. You will find, among others, the references of articles published in the following magazines: LSA, Points de vente, Journal du Textile, L'Usine nouvelle, Challenge, Stratégies, Marketing Magazine, Logistiques magazine, Emballages magazine, etc. 
New features will allow you to make efficient searches:
Refine your search using the facets on the results page
Create alerts based on searches to stay informed of the latest news on a topic.
Name your baskets and add records to an existing basket
In the "Explorer" menu, thematic reports on timely topics are regularly published by the editorial staff of Delphes. They contain queries that will allow you to access the references of articles dealing with these subjects. From those queries, you can create alerts.
Finally, in the "Utiliser" menu, a guided tour and tutorials guide you to take in hand all these features and benefit fully from the powerful search tools and content available on Delphes.
However, the Business Studies available in the "Approfondir" menu are not part of our subscription and are therefore not accessible.