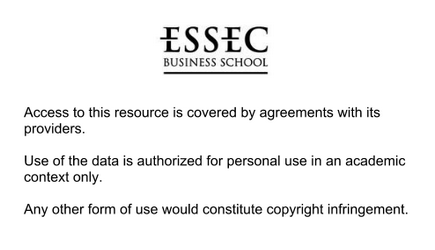 Cairn
Full text articles from French journals and ebooks in humanities, social sciences, and management science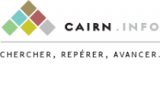 Publisher :
Cairn
Language :
French
Access
Students/Executive participants
Faculty/Staff
Ph.D
External Lecturers (campus only)
Alumni
External Users (campus only)
---
---
Use of the data is authorized for personal use in an academic context only.
The content of this resource is available on Discovery.
Content:
Selection of more than 250 French journals including:
Gestion
Management et Avenir
Monde Chinois
Revue économique
Revue française de gestion
Santé Publique
​In the following subjects:
Arts
Economy and Management
History

Law

Political sciences

Public health
Sociology and society
And ebooks from the following collections (accessible through "ouvrages" and "que sais-je ? / repères" tabs):
Economy and Management

Sociology - ethnology - demography


 
Search tips
In order to access solely full text articles and ebooks, tick the box stating "Texte intégral accessible via votre institution".
 
​
Customize your experience
Create a CAIRN.info account to save your searches, create bibliographies and receive alerts for new publications.