How do I... - Tuesday 26 November 2019
Need to read a book for your finance or marketing course? It is probably available at the Learning Center: just do a search on Discovery!
On Discovery, every textbook recommended for a course has a link to the course code: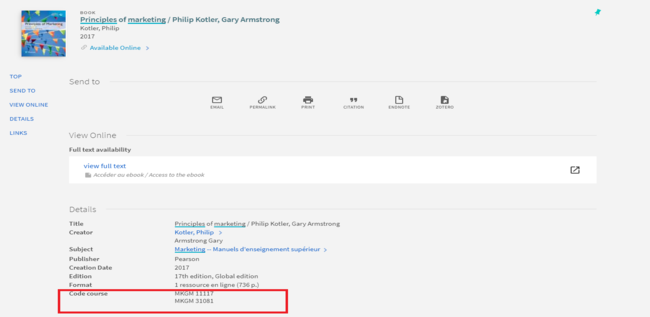 Search tips!
Do a search by course code (use the "course code" field in the left column on your screen) to see all the recommended reading for a particular course

When on a book record, click on the associated course code to see what else is recommended on the subject
Borrowing textbooks
The Learning Center owns several copies of all textbooks.
Most of them are restricted to a "short loan" (one week) so that they circulate better and faster.
One copy is generally set aside for reference only ("No loan") and cannot be borrowed.
Read More
---
Comment faire... - Tuesday 26 November 2019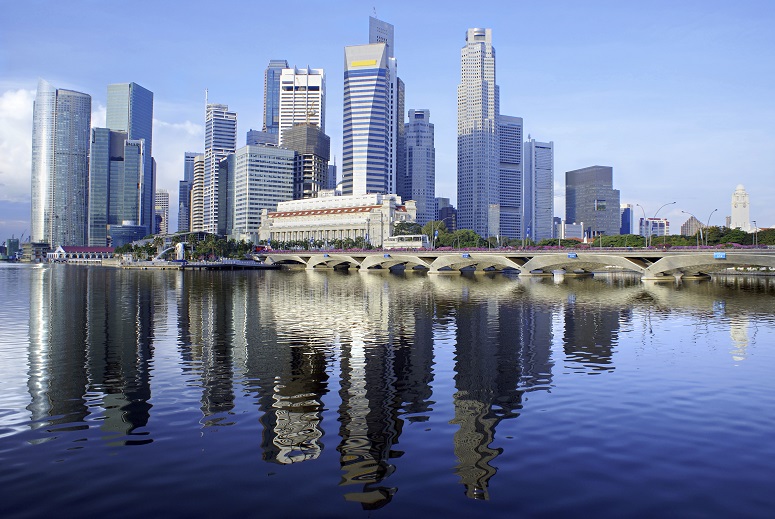 ESSEC Business School operates in three countries: France, Morocco, and Singapore. 
With the opening of the new Asia Pacific campus, ESSEC in Singapore welcomes more and more students. It is now possible to start your degree on the Asia Pacific campus.
Finding specific location-based information that gives an Asian / Singaporean point of view is now crucial.
To do so, the Learning Center provides you with a list of institutional and news websites sorted into 9 fields:
Information on ASEAN (Association of Southeast Asian Nations)
Business and Statistical Information on Singapore
Read More
---
How do I... - Sunday 24 November 2019
The Learning Centre introduces you to helpful resources to be better trained and informed on real estate topics.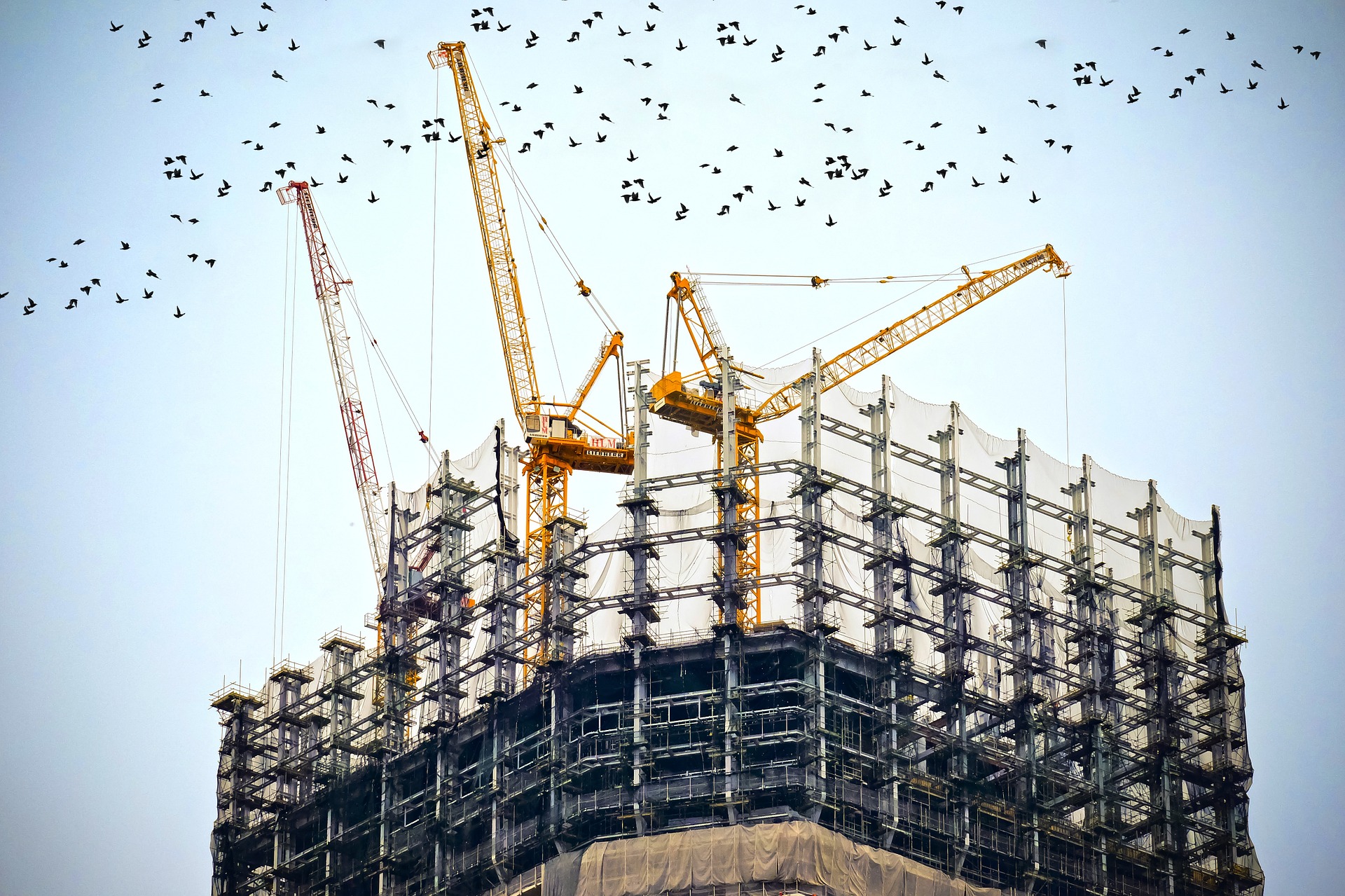 On databases such as Business Source Complete, Emerald, Factiva, Sage, ScienceDirect or SpringerLink, you can access specialised reviews:
Cities
Cornell Real Estate Review
Commercial Real Estate
European Urban and Regional Studies
Journal of Corporate Real Estate
...
Read More
---
How do I... - Thursday 21 November 2019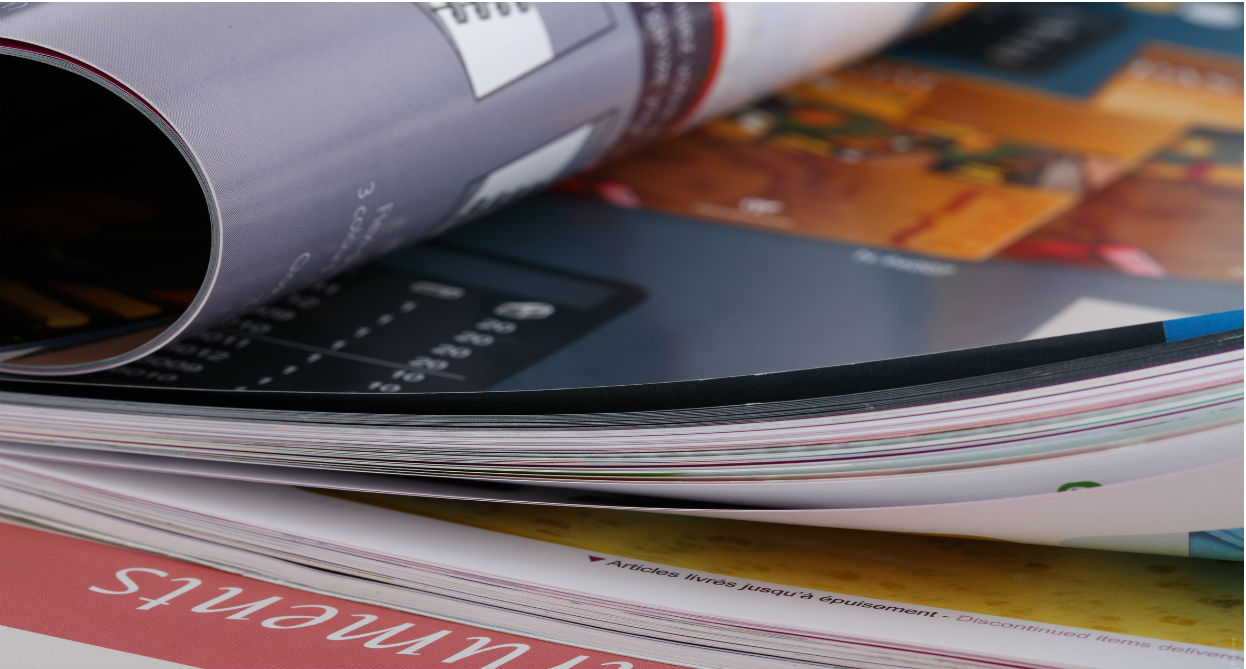 Writing your professional thesis requires you to make a review of literature: by considering the current knowledge on your subject you establish a theoretical framework and provide a context for your reader.
"Academic" press and professional press will be of great use to you for this part of your work. Finding relevant articles requires more than the Internet: the Learning Center's resources are here for that!
Academic press
Academic journals contain articles that are in-depth accounts of the state of research on a subject.
Some famous titles are Journal of Marketing, Harvard Business Review, Academy of Management Journal, Human Resource Management...
To find them the best resource is Business Source Complete.
How to identify academic articles in ...
Read More
---
Comment faire... - Wednesday 20 November 2019
Didn't find enough information in the Learning Center resources and Google? Google Scholar might help!
Where? How?
Google Scholar is available to everyone on the Internet but you can benefit from many more full-text resources by using the link on Google Scholar Inside.
Why is it different from Google?
As you can see, the results list features additional information: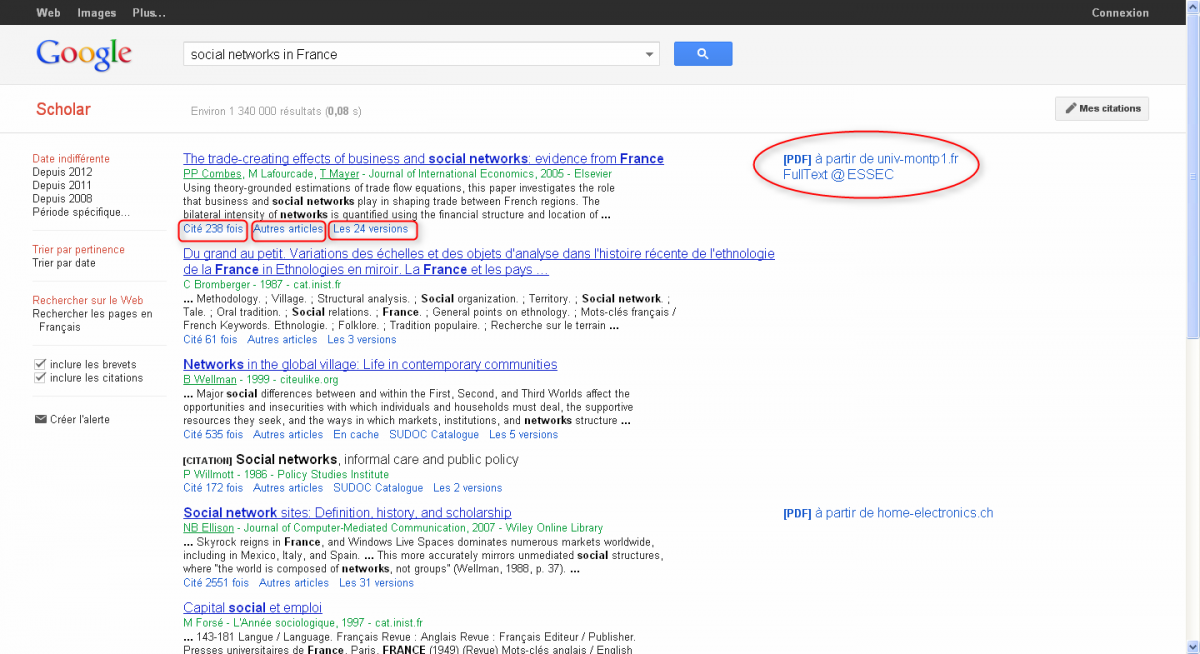 Cited by: that's the the number of articles in Google Scholar that cite this article.
FullText @ESSEC: if you used the Google Scholar Inside link, Google Scholar detects the Learning Center's available resources and sends you directly to the full-text.
Related articles: click on this to launch another search on the same subject.
All X versions: this link shows you all...
Read More
---