How to find... - Friday 10 April 2020
Journal Search
Journal Search is a tool on Discovery that allows you to find any periodical the K-lab subscribes to.
The K-lab subscribes to many periodicals: general press, professional journals, academic journals... If some titles are only accessible in paper version, the majority is now available online. Access can be different from one title to another: on a database, or directly on the site of the title in question, with identifiers.
To know where to find them, simply search for the title of the newspaper or journal in the "Journal Search" at the top of the page on Discovery. 

By clicking on the result you are interested in, you will then be able to find out how to read the articles in the "View online" section. In this example, Le Point is available on Europresse, and directly on lepoint.fr using login details.

​
If you choose to use Europresse, you will then be able to read the latest issue in the PDF area, or use the "advanced search" tool to search for older articles.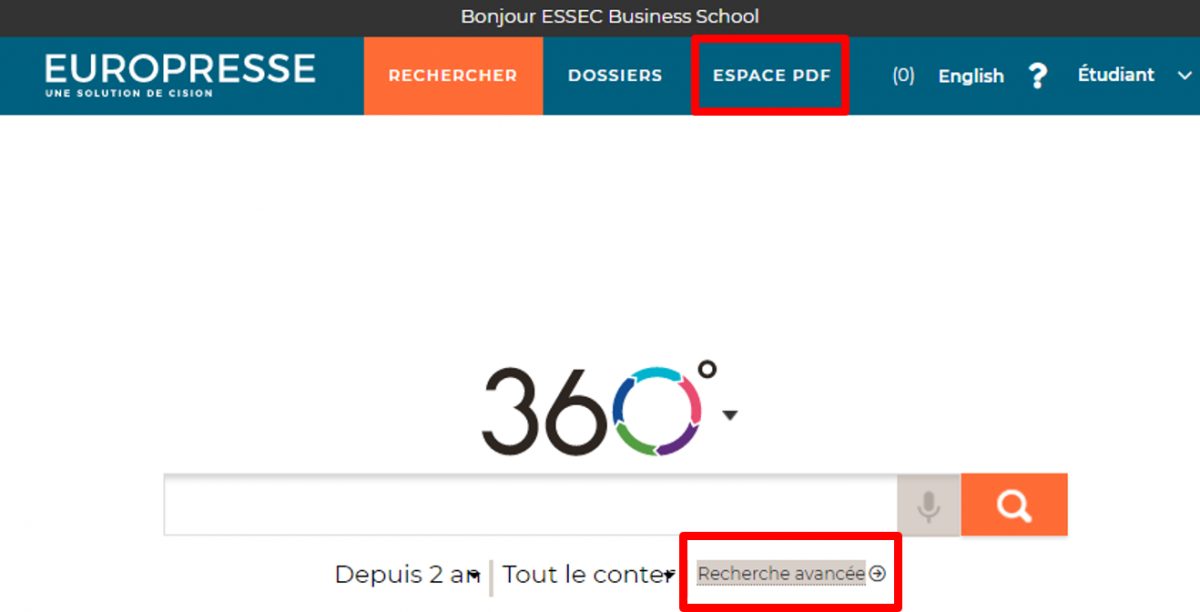 ​
To access the login details that will allow you to connect to the journal's website, you must first have logged on to MyESSEC, then have opened a Google application (Gmail, Drive, etc.) in order to be connected to it as well.
​
Then, click on the "consult full text" link in Journal Search to open the file containing the link to the site, and the login details to access it.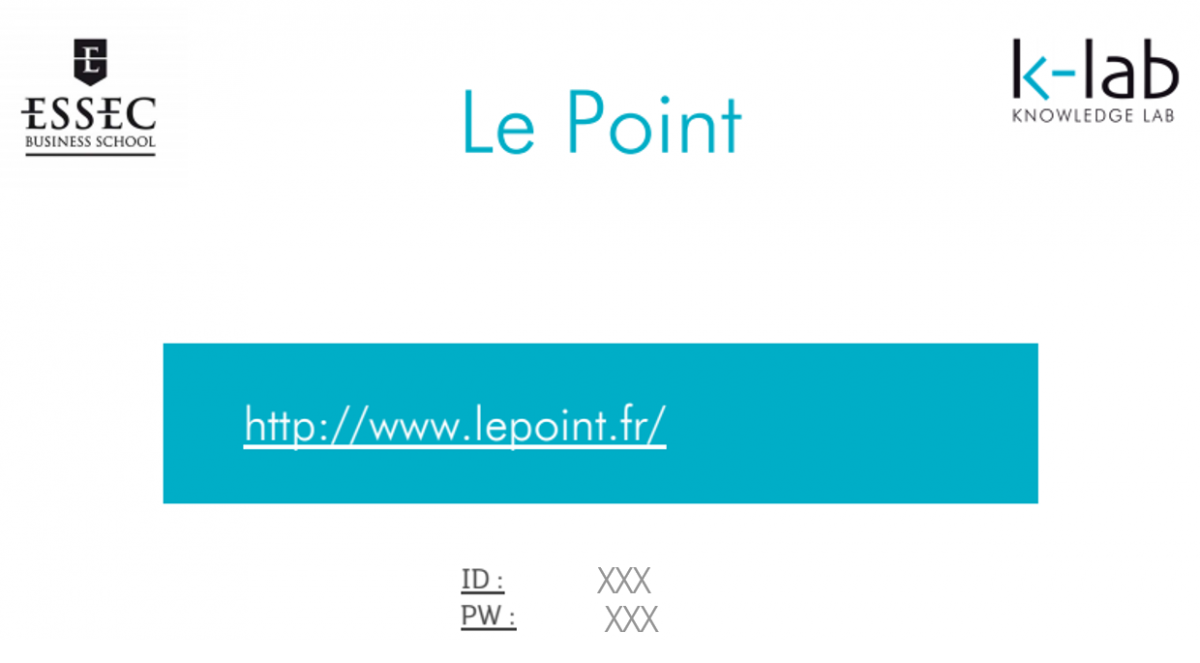 ​
The links in the "View Online" section can refer to other databases, such as Business Source Complete or Factiva for example. Depending on the database, the link will sometimes take you directly to the journal in question, or you may need to use the search tool to access the articles.
The K-lab team is available to help you access the resources.