How do I... - Wednesday 03 April 2019
7 go-to resources for quality video content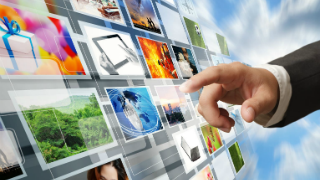 Need to find a video to illustrate a concept? Want to use a news broadcast as an example? Can't find that conference everybody's talking about?
We selected 7 resources for you to browse when looking for videos: covering a wide range of topics or ultra specialized, these resources focus on quality of form and substance.
1. Xerfi Canal
You know Xerfi for its studies and market reports… discover its video channel! Xerfi Canal interviews experts, CEOs, and politicians on all aspects of economics. Markets and strategy are also covered.
2. Voxalead
Voxalead is a video search engine crawling news reports from famous channels such as BBC, CNN, France 24, BFMtv, and Al Jazeera. It searches the video transcripts, allowing you to find precise keywords or persons mentionned in the videos, and not just in their description.
3. Fora.tv
Fora.tv compiles videos of conferences, summits, public forums, university debates and think tanks across the globe. Topics covered are business, environment, politics, science, technology, and culture.
4. BigThink
BigThink aims at delivering today's top thinkers and doers' knowledge. A great variety of experts are invited to share their ideas on a wide range of topics such as "21st Century Living", "New World Order", "Power and Influence", and "Inventing the Future".
5. The Playbook (Inc.com)
These how-to videos by entrepreneurs and experts describe and/or illustrate business tips and techniques.
6. TED
The place to go for short and powerful talks on everything from science, business, innovation, to global issues. 
7. HBR Video
Short videos to illustrate management theories, interviews and tips.
Are there any other websites you favor when looking for videos? Let us know in the comments!